Commercial Window Cleaning & Building Maintenance Services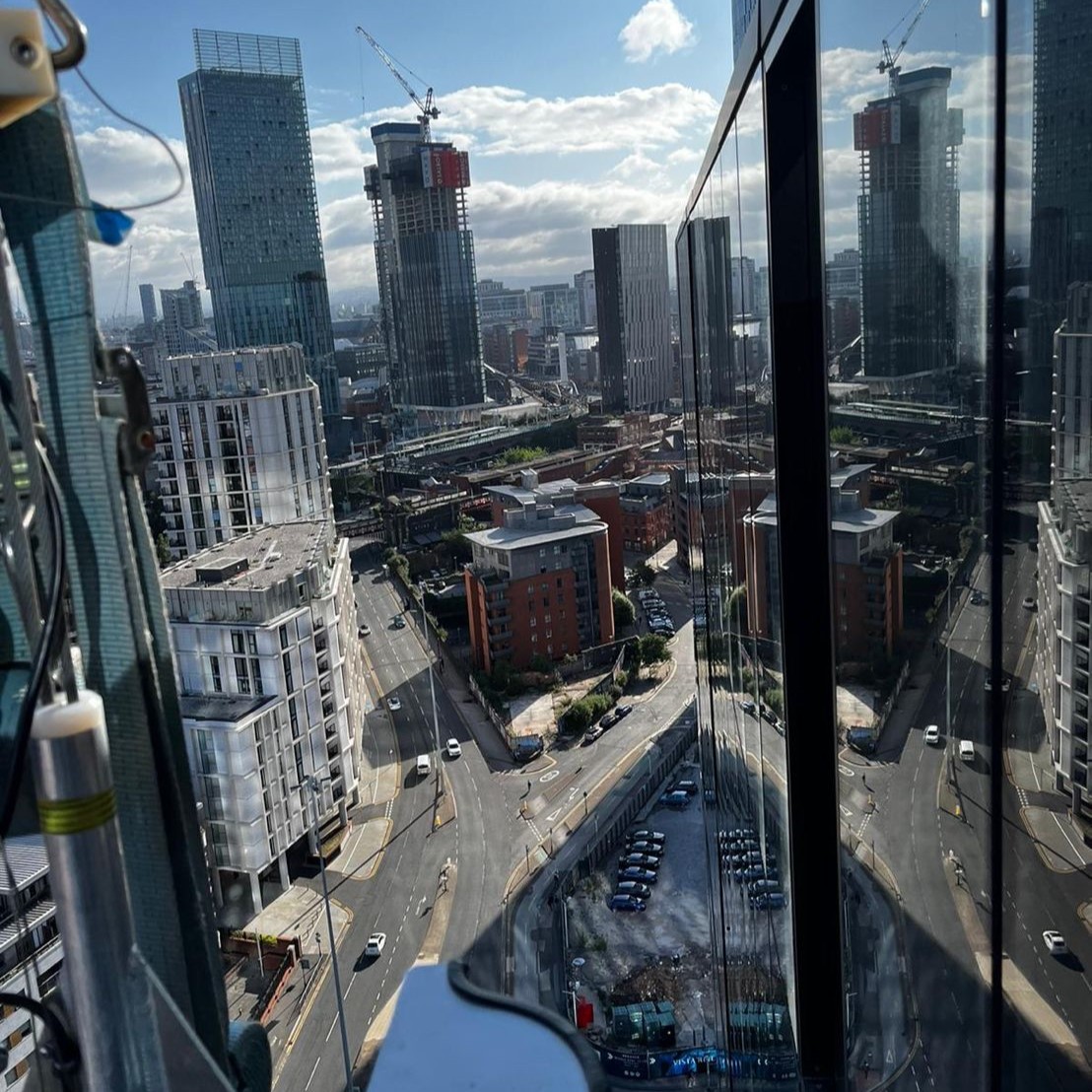 Commercial Window Cleaning Solutions UK
At Clean Reach NW, we specialise in offering top-quality commercial window cleaning and building maintenance services. With our team of experienced professionals and advanced equipment, we provide reliable and efficient solutions to ensure that your commercial property maintains its pristine appearance.
Our range of services covers various aspects of commercial maintenance, including window cleaning, building cladding cleaning, gutter cleaning, graffiti removal, high rise window cleaning and jet washing. We recognise that each property has its unique set of requirements, which is why our solutions are customised to address your specific challenges. From high-rise buildings that demand specialised access to smaller commercial establishments, we have the experience to deliver exceptional results.
Commercial window cleaning services North West
With Clean Reach NW, you're not just receiving a window cleaning service; you're gaining a dedicated partner who understands the diverse needs of clients nationwide and in the North West. Our commitment to excellence extends to every aspect of our services in the North West, ensuring that we are not only meeting but exceeding your expectations.
Our specialised North West commercial window cleaning services are designed to tackle the challenges posed by the region's weather conditions, ensuring that your windows remain spotless and your property maintains its curb appeal.
Contact Us for Window Cleaning Services in the North West
Whether it's high-rise window cleaning to maintain the pristine appearance of skyscrapers, or thorough exterior and interior window cleaning to elevate the aesthetics of your property, our team is equipped with the skills and expertise to deliver exceptional results.
Exceeding customer expectations with our services every time...
Customer satisfaction is at the core of everything we do. We strive to exceed your expectations by providing prompt, reliable, and cost-effective services. Our team works closely with you to understand your specific needs and create a maintenance plan that aligns with your schedule and budget. 
Let us show you why we are the preferred choice for affordable commercial window cleaning and building maintenance nationwide. Experience the Clean Reach NW difference and discover the transformative impact of a professionally maintained commercial space.
Give us a call today for a free no obligation quote.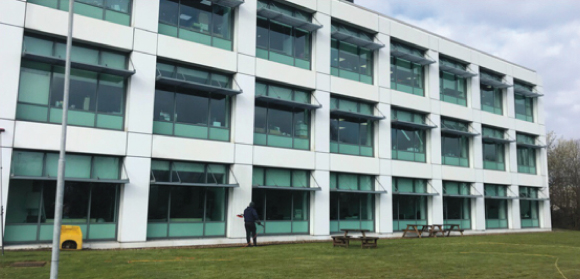 Are you in search of professional window cleaning services in the North West? Look no further than Clean Reach NW – your trusted partner for pristine, sparkling windows that leave a lasting impression. We are your go-to experts for all things related to window cleaning in the North West region.
Why Choose Clean Reach North West for Your Window Cleaning Needs?
Experienced Professionals: Our team of experienced professionals is well-versed in the unique challenges posed by North West weather conditions, ensuring your windows stay spotless year-round.
Comprehensive Services: We offer a wide range of window cleaning services tailored to your specific needs, whether it's for residential or commercial properties in the North West. From high-rise buildings to interior window cleaning, we have the expertise to deliver exceptional results.
Affordability: We believe that quality window cleaning shouldn't break the bank. Our pricing ensures you get top-notch services without compromising your budget.
Commercial Window Cleaning Services:
We understand the importance of clean and sparkling windows for your commercial establishment. Our commercial window cleaning services are tailored to meet the unique requirements of businesses across various industries. Whether you have a small office building or a large commercial complex, our expert window cleaners will leave your windows spotless, enhancing the overall aesthetics of your property.
Commercial Building Window Cleaning:
Clean Reach NW offers comprehensive window cleaning solutions for commercial buildings of all sizes. Our trained professionals use state-of-the-art equipment and eco-friendly cleaning agents to remove dirt, grime, and smudges from your building's windows, leaving them crystal clear. We prioritise safety and ensure minimal disruption to your daily operations during the cleaning process.
Commercial Jet Washing and Pressure Washing:
In addition to window cleaning, we also provide commercial jet washing and pressure washing services. Whether you need to remove stubborn stains, dirt, or graffiti from your exterior surfaces, our high-pressure washing techniques will restore the cleanliness and attractiveness of your commercial property. Our commercial pressure washers are skilled in handling various surfaces, including walls, driveways, pavements, and car parks.
Commercial Cladding Cleaning:
Maintaining and cleaning cladding is essential for the visual appeal and longevity of your commercial building. Our professional team specialises in commercial cladding cleaning, utilising safe and effective cleaning methods to remove dirt, moss, algae, and other contaminants. We ensure that your cladding remains in excellent condition, enhancing the overall appearance of your property.
Commercial Graffiti Removal:
Graffiti can significantly impact the image and reputation of your commercial property. Our commercial graffiti removal services employ effective techniques to eliminate graffiti from various surfaces. Our skilled technicians use specialised products and equipment to restore the cleanliness and professionalism of your building, leaving no trace of graffiti behind.
Commercial Cradle Work and Abseiling:
For high-rise buildings or structures that require specialised access, we offer commercial cradle work and abseiling services. Our trained professionals are experienced in performing window cleaning and maintenance tasks at heights using cradles or abseiling techniques. With a focus on safety and efficiency, we ensure that your building receives the highest standard of care.
Cherry Picker Hire for Commercial Buildings:
When it comes to accessing hard-to-reach areas of your commercial building, we provide cherry picker hire services. Our reliable cherry pickers allow our technicians to reach high windows and other elevated areas with ease, ensuring thorough cleaning and maintenance. We prioritise safety and have trained operators who handle the equipment proficiently.
Choose Clean Reach NW for all your commercial window cleaning, building maintenance, and jet washing needs. Contact us today to schedule a consultation and experience our professional and reliable services.
North West | North East | Yorkshire & The Humber | West Midlands | East Midlands | East of England | Greater London | South East | South West