Cherry Pickers Window Cleaning & Building Maintenance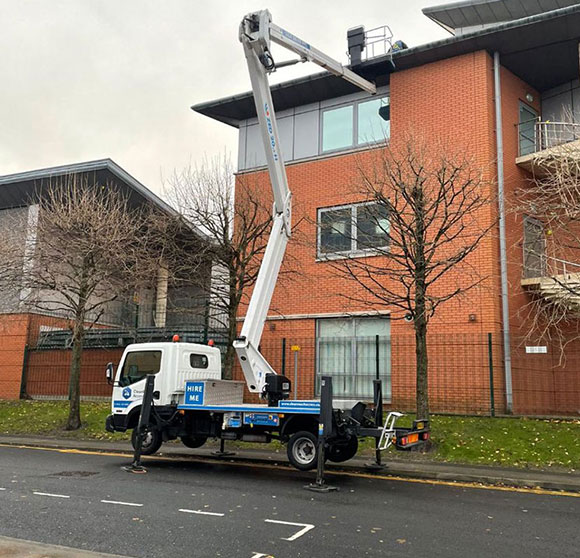 Reliable Cherry Picker Hire Services
Welcome to Clean Reach NW, your trusted provider of cherry picker hire services for window cleaning and building maintenance projects. Our reliable cherry picker solutions offer an elevated vantage point to access high-rise windows and facilitate various maintenance tasks. With Clean Reach NW, you can expect exceptional service and efficient solutions for all your aerial work requirements.
At Clean Reach NW, we offer stellar cherry picker hire services that cater to your specific needs. Our fleet of well-maintained cherry pickers is available for short-term and long-term rentals. Whether you need a cherry picker for window cleaning, maintenance tasks, or other elevated work, our team is here to assist you. We have a range of cherry picker models with different heights and capabilities to accommodate your unique project requirements.
Clean Reach NW offers hassle-free cherry picker cleaning...
When it comes to our cherry picker hire services we put our customers first. We understand the importance of timely and reliable equipment rentals, which is why we strive to deliver outstanding customer service throughout your experience with us.
With our cherry picker hire services, you can experience hassle-free operations and peace of mind. Our well-maintained cherry pickers undergo regular inspections and maintenance to ensure their safety, reliability, and optimal performance. We adhere to strict safety standards, and our skilled operators ensure the safe and efficient use of the equipment.
Give us a call today for a free no obligation quote.
Our Professional Cherry Picker Window Cleaning Service
Whether you require a cherry picker for window cleaning, building maintenance, or any other elevated work, our team of professionals is here to assist you. We offer flexible rental options, competitive pricing, and convenient delivery and pickup services. Our goal is to make the cherry picker hire process as smooth and convenient as possible, allowing you to focus on your project with confidence.
Our knowledgeable team is dedicated to assisting you in selecting the right cherry picker for your specific needs and ensuring a seamless rental and cleaning process. Contact Clean Reach NW today to discuss your cherry picker hire requirements.
Clean Reach NW takes pride in delivering reliable cherry picker hire services that meet the highest standards of quality and performance. We understand the unique requirements of window cleaning and building maintenance projects and provide tailored solutions to address them effectively. Our commitment to customer satisfaction drives us to exceed your expectations and ensure your project's success.
When you choose Clean Reach NW for your cherry picker hire needs, you gain access to top-notch equipment, professional support, and a dedicated team that values your satisfaction. Trust us to elevate your operations and enhance your efficiency and productivity.
Cherry pickers are perfect for cleaning high-rise buildings like hotels, office blocks, factories, supermarkets, gyms, hospitals, airports, schools, restaurants, apartments, football grounds, and cricket grounds.
Cherry pickers offer an elevated vantage point that allows our experienced technicians to access even the most challenging areas of tall buildings. Our trained professionals operate the cherry picker, manoeuvring it smoothly and precisely to reach every nook and cranny that requires cleaning. Whether it's exterior window cleaning, facade maintenance, or gutter cleaning, our cherry picker services enable us to deliver top-notch results every time.
North West | North East | Yorkshire & The Humber | West Midlands | East Midlands | East of England | Greater London | South East | South West