Cradle Work Window Cleaning & Building Maintenance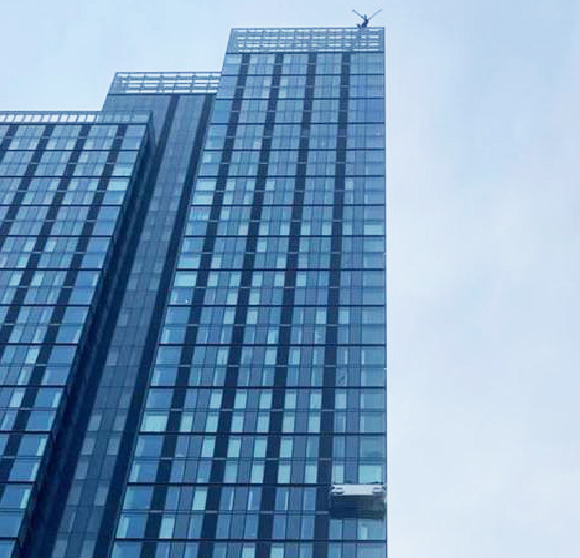 Expert Cradle Window Cleaning Services
At Clean Reach NW, we specialise in providing professional cradle work services for window cleaning and building maintenance that deliver flawless results. Our experienced team is trained in the safe and efficient operation of cradles, ensuring a thorough and sparkling cleaning of your windows. With our expertise and attention to detail, we leave your windows spotless, enhancing the overall appearance of your building.
We also offer complete cradle building maintenance services to ensure the longevity and structural integrity of your property. Our skilled team focuses on providing a wide range of maintenance solutions for high buildings, catering to the unique needs of commercial and industrial establishments.
Clean Reach NW put cradle work safety first...
Here at Clean Reach NW, we are committed to delivering exceptional cradle window cleaning & building maintenance services that enhance the durability and functionality of your property. With our expertise and dedication to customer satisfaction, we offer bespoke cradle cleaning solutions to meet your specific needs.
Invest in the longevity of your building with Clean Reach NW's professional expertise and dedicated service. Contact us today to learn more about how we can help your business.
Give us a call today for a free no obligation quote.
Our Professional Cradle Cleaning Service
If you're looking for a professional cradle cleaning service that ensures sparkling clean windows and a pristine building exterior, then Clean Reach NW are the perfect cleaning provider for you. So let us take care of cleaning your building at dizzying heights with our skilful cradle work cleaning service.
Cradle Window Cleaning Services for Various Industries:
We deliver cradle window cleaning services tailored to meet the unique needs of diverse industries. Our team specialises in providing top-quality window cleaning and building maintenance solutions for hotels, office blocks, factories, supermarkets, gyms, hospitals, airports, schools, restaurants, apartments, football grounds, and cricket grounds.
We understand that every building is unique. Our cradle cleaning service is tailored to meet your specific requirements, ensuring optimal results and customer satisfaction. Our team is reliable and punctual, completing the cleaning efficiently while maintaining the highest quality standards.
Safety is our priority. We strictly adhere to health and safety guidelines, implementing secure practices during the cleaning process. Our team works efficiently to minimise disruptions to your daily operations. They are well-versed in the best cleaning techniques and utilise advanced equipment for superior results.
Contact Clean Reach NW today to schedule your cradle cleaning work.
North West | North East | Yorkshire & The Humber | West Midlands | East Midlands | East of England | Greater London | South East | South West