Supermarkets Window Cleaning & Building Maintenance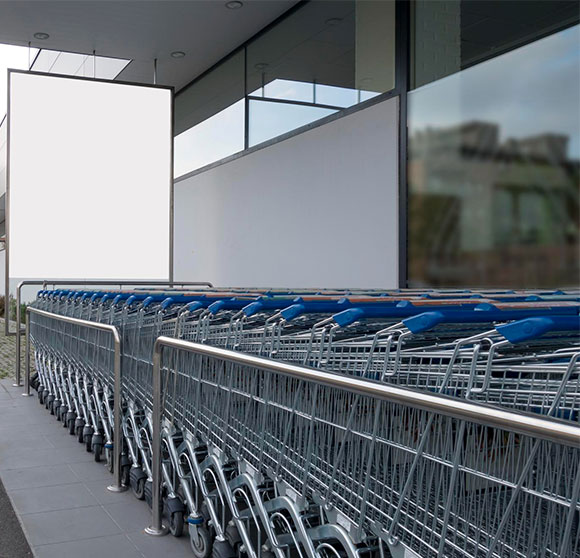 Supermarkets Window Cleaners UK
Looking for commercial window cleaners? Choose Clean Reach NW, professional supermarkets window cleaning and building maintenance service providers. With our extensive experience and dedication to excellence, we deliver cleaning solutions that keep your supermarket looking pristine and inviting for your customers. We are well known for our fast response to any requests and are available for additional cleans outside of the regular agreement.
Clean Reach NW's supermarket window cleaning services are designed to meet your specific requirements. Our highly trained window cleaners are experienced in working with supermarkets of all sizes, ensuring thorough cleaning of all glass surfaces, including windows, display cases, entrance doors, and skylights. We employ cutting-edge techniques, such as abseiling, cradle work, and cherry picker hire, to access even the most challenging areas.
Clean Reach NW: exemplary window cleaning services for your supermarket...
When you team up with Clean Reach NW for your supermarkets window cleaning and building maintenance needs, you can trust that you are working with a professional and reliable team. We prioritise customer satisfaction and go above and beyond to deliver amazing results.
Our experts are fully trained, insured, and compliant with health and safety regulations. Contact Clean Reach NW today to schedule a consultation and learn more about how our supermarkets window cleaning and building maintenance services can benefit your business.
Give us a call today for a free no obligation quote.
Our Professional Supermarkets Window Cleaning Service
We are dedicated to helping you create a clean and welcoming environment for your shoppers. You'll also attract potential customers with exterior cleaning to help keep your supermarket looking new and fresh. Also, our skilled professionals are trained to work efficiently and safely, minimising disruptions to your supermarket's operations. No project is too big or too small! 
As well as exterior window cleaning for your supermarket, we offer interior window cleaning services. Achieve sparkling clean interiors with our professional supermarkets window cleaning services. Our expert team ensures thorough cleaning of all interior glass surfaces. We use safe and effective techniques to remove dirt, streaks, and fingerprints, leaving your supermarket looking brand new.
In addition to window cleaning, Clean Reach NW provides a complete range of building maintenance services for supermarkets:
Pressure Washing Supermarkets:
Revitalise your supermarket's exterior with our high-quality jet washing services. Our advanced equipment and skilled technicians effectively remove dirt, grime, and stains from walkways, car parks, and building facades. Experience a noticeable improvement in the cleanliness and overall appearance of your supermarket with our reliable pressure washing solutions.
Supermarkets Cladding Cleaners:
Maintain the pristine condition of your supermarket's cladding with our specialised cleaning services. Our experienced team utilises industry-leading techniques and eco-friendly products to remove dirt, algae, and other contaminants from the cladding surfaces. Trust us to restore the shine and appeal of your supermarket's exterior with our professional cladding cleaning solutions.
Supermarkets Gutter Cleaning:
Ensure proper drainage and prevent water damage with our thorough supermarket gutter cleaning services. Our trained professionals remove debris, leaves, and other blockages from your supermarket's gutters, ensuring smooth water flow. Rely on us to maintain the integrity of your supermarket's gutter system and safeguard your premises from potential issues.
Supermarkets Graffiti Removal:
Swiftly eliminate graffiti vandalism from your supermarket's walls and surfaces with our efficient graffiti removal services. Our team employs safe and effective techniques to erase graffiti without causing damage to the underlying surfaces. Restore the clean and professional appearance of your supermarket with our prompt and reliable graffiti removal solutions.
Window Cleaners in Cradle for Supermarkets:
For hard-to-reach areas, we offer window cleaning services using cradles specifically designed for supermarkets. Our trained window cleaners operate within the cradle to ensure a methodical and safe cleaning process. Trust us to reach every corner and height of your supermarket's windows, providing you with immaculate results and peace of mind.
Abseiling Window Cleaning Supermarkets:
Experience top-quality window cleaning services for your supermarket through our skilled abseiling technicians. With the expertise and safety measures in place, our professionals descend from heights to clean your supermarket's windows efficiently. Count on us for meticulous window cleaning that enhances the overall appearance of your supermarket.
Cherry Picker Hire for Supermarkets:
For elevated and challenging areas, we offer cherry picker hire services tailored to supermarkets. Our cherry pickers provide safe and convenient access for our window cleaning and maintenance teams. With our reliable cherry picker hire service, we ensure efficient and thorough cleaning of your supermarket's windows and exterior surfaces.
North West | North East | Yorkshire & The Humber | West Midlands | East Midlands | East of England | Greater London | South East | South West